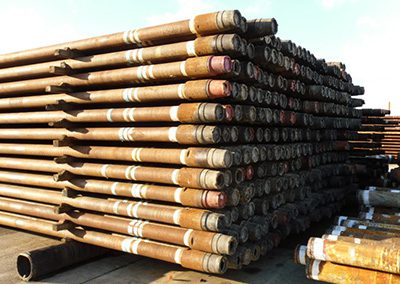 We offer both NEW and PREMIUM USED drill pipe so we can accommodate any driller on any budget. 
All used drill pipe is API and DS1 certified by third party inspectors and at the best available prices you will find. Because of our experience and focused knowledge, E&M can acquire high quality used drill pipe and create an economical source for end users.  
We also sell new drill pipe. Our stock options will help you avoid long lead times from the mill, which can be several months or more. We buy from only the top API certified drill pipe manufacturers and are not obligated to any one mill versus another. We buy from whoever offers the best value that we can pass on to our customers, while at the same time maintaining the highest quality.